WildCraft Update: Christmas! Ice Cave den, Mystic tiger, Snake and More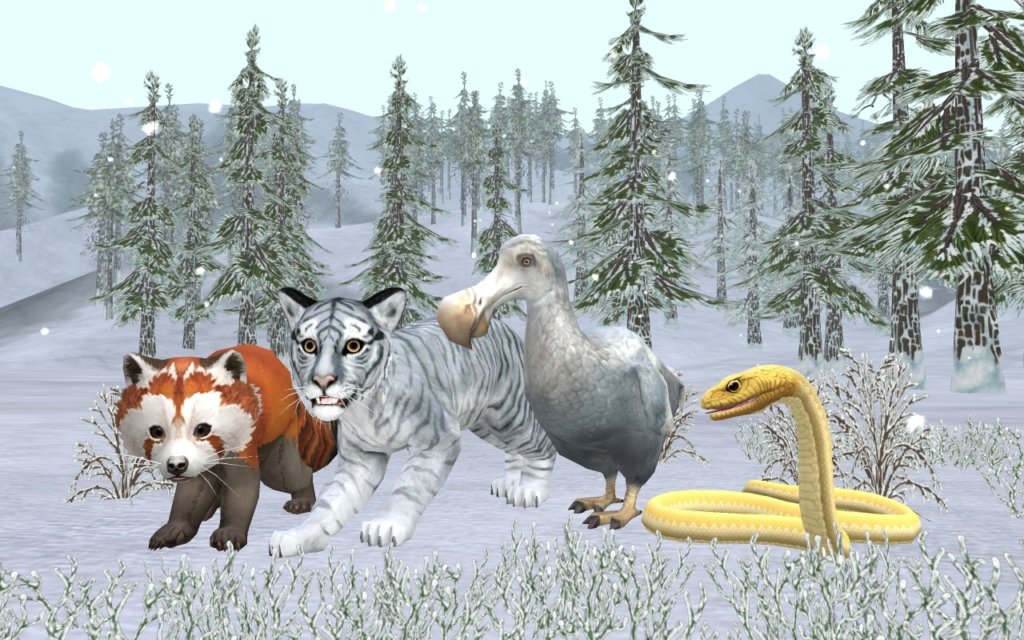 Good news everyone!
The Christmas update for WildCraft has already been released on Google Play and App Store and will be available to everyone within a few hours!
New features:
– Ice Cave den; clothes and hats for transformations
– New transformation – Snake
– Mystic tiger skin!
– New jungle pets: red panda and snake
– WildClub: Accessories for a horse, bear, and eagle; New pets: tiger and dodo bird
– Jumping for some of the transformations
– Improved player position synchronization in multiplayer
– Unique deals for all players
Enjoy!